Fabio la Fauci really needs no introduction. He is one of the first Artists that agreed to work with us and one of our all-time favorites. He has achieved mastery in combining different styles and techniques. The Artist applies, overlaps and interlaces layers of paint, prints, and photography to achieve a disorienting final result. The seemingly sculptural characteristics of La Fauci's portraits can easily confuse the observer.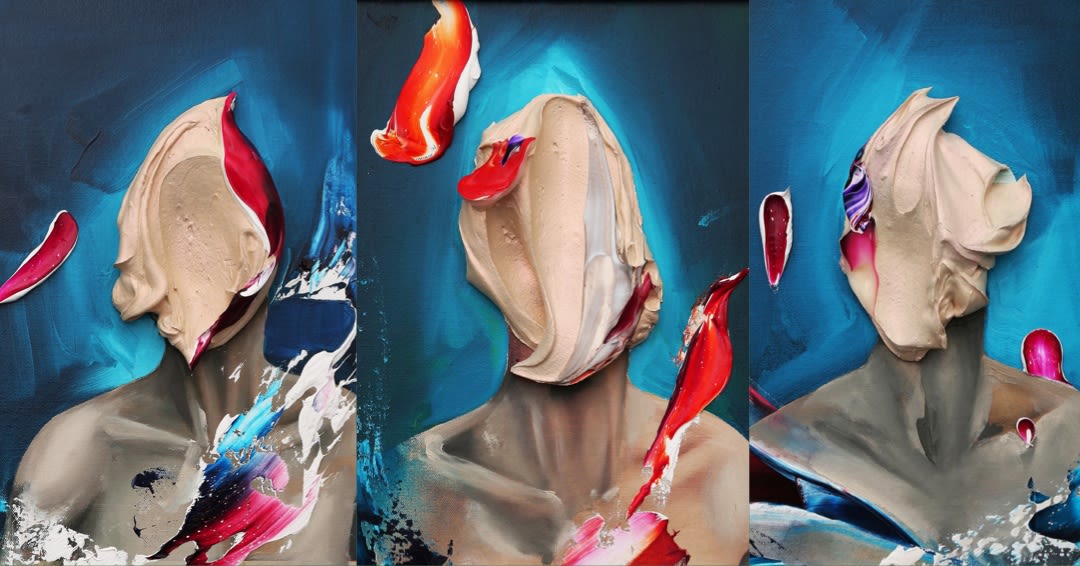 We sat down with the Artist in his Berlin studio and briefly asked him some questions.
ROA: Was there a pivotal moment when you decided to follow your path as an artist?
Fabio: It was the year 2007, I was working in saatchi & saatchi London as art director,
I had a side art project with a friend of mine, we decided to transform the plan B in plan A and we moved to berlin. We worked together until 2015, then we split and i started my solo carreer.
ROA: What is your most important artist tool?
Fabio: The eye. Definitely.
ROA: Can you tell us about the complicated process of making your work?
Fabio: It's a bit complicated yes, I start modelling the face, even if it's a complete abstract shape, I always like to create an expression, a feeling, trough the use of lines and gesture
from there I study what could be the pose of the body, then I work separately both head and body, when everything it's dry I can add the face to the painting and then have a look at the whole picture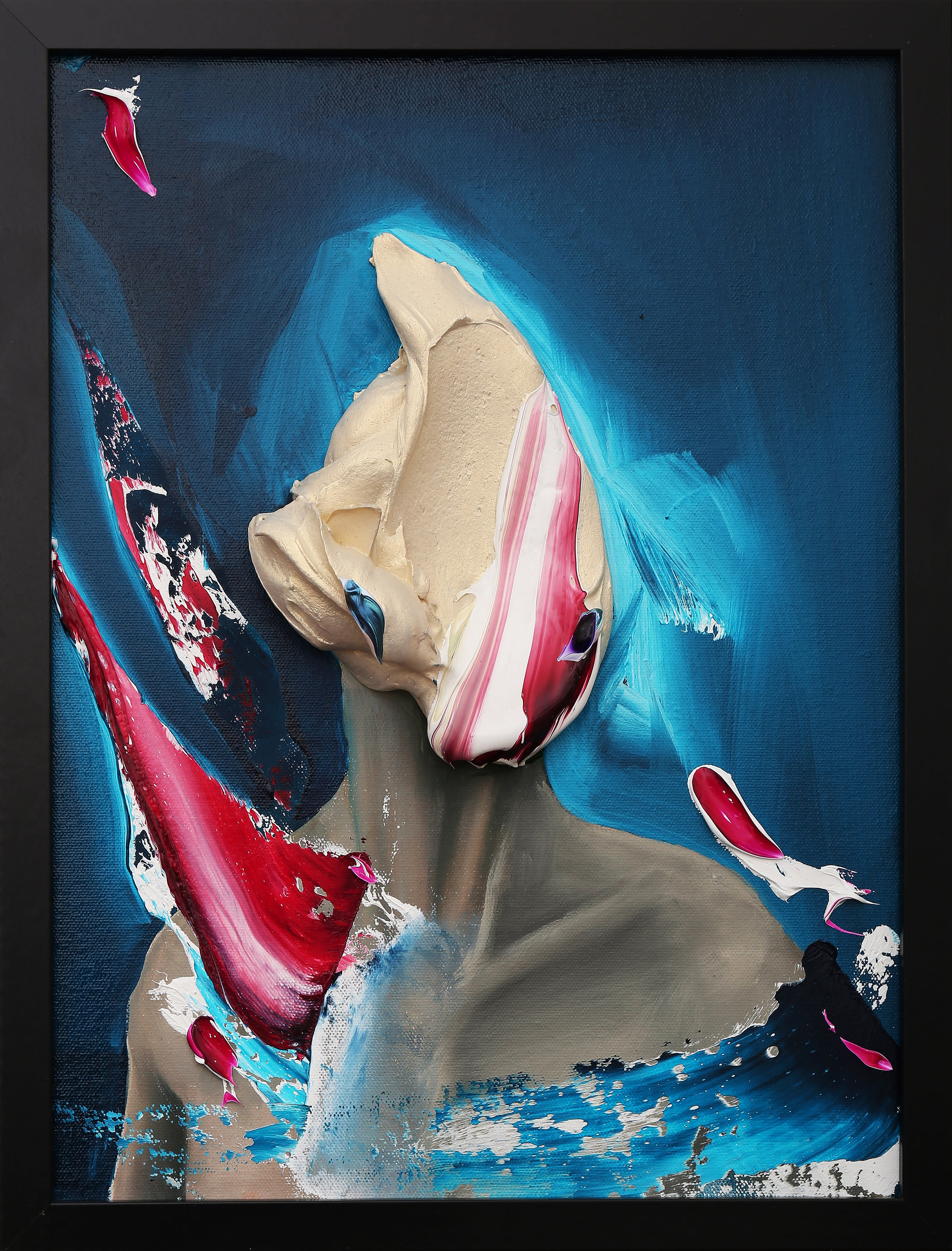 ROA: What is more important for art, the idea or the execution?
Fabio: Both of course, they go together. The thing is with the process I´m using there's always something unpredictable that can happen on the canvas, that little magic that you can try to imagine, but you don't know the result until you've made it
ROA: How do you choose your models?
Fabio: 95% of the time it's my wife.
ROA: Do you agree with Oscar Wilde's words Every portrait that is painted with feeling is a portrait of the artist, not of the sitter.
Fabio: Totally!
ROA: It is important for your work to raise questions?
Fabio: Yes, I guess when you start questioning than the piece of art it's working,
when between the spectator and painting.
End of Interview.
To learn more about Fabio la Fauci, head to his artist profile here.
To explore the Blue Session and learn more about the works, click here.